Tools box - علبة معدات

enjoy Farmex 14-day return guarantee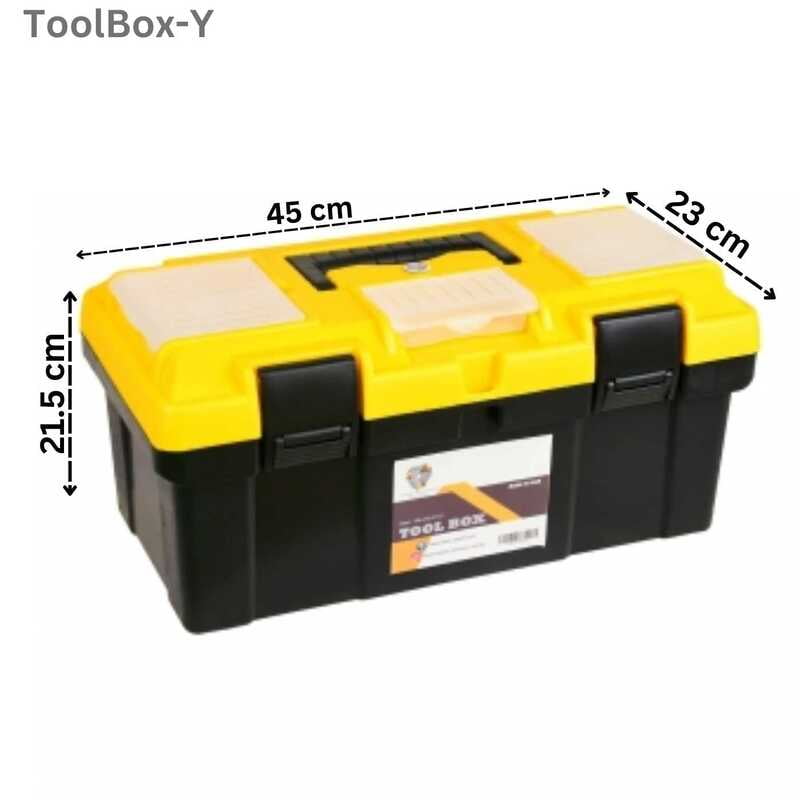 Product Details
Specifications
Introducing our durable and practical large plastic toolbox designed specifically for professional use. This toolbox is built to withstand the demands of the job and provide efficient storage and organization for workers in various industries.
With its two-floor design and separate tray, this toolbox offers ample space to accommodate a wide range of tools and equipment commonly used by workers. The multiple compartments allow for easy organization and quick access to the tools needed for the job.
Whether you are a construction worker, mechanic, electrician, or any other professional in need of a reliable toolbox, our large plastic toolbox is the perfect choice. Stay organized, efficient, and focused on the task at hand with this essential tool storage solution.
General
Liters / لتر

550

U.S Gallons / جالون الولايات المتحدة

145

Height cm / الارتفاع سم

30

Length cm / الطول سم

200

Width cm / العرض سم

140